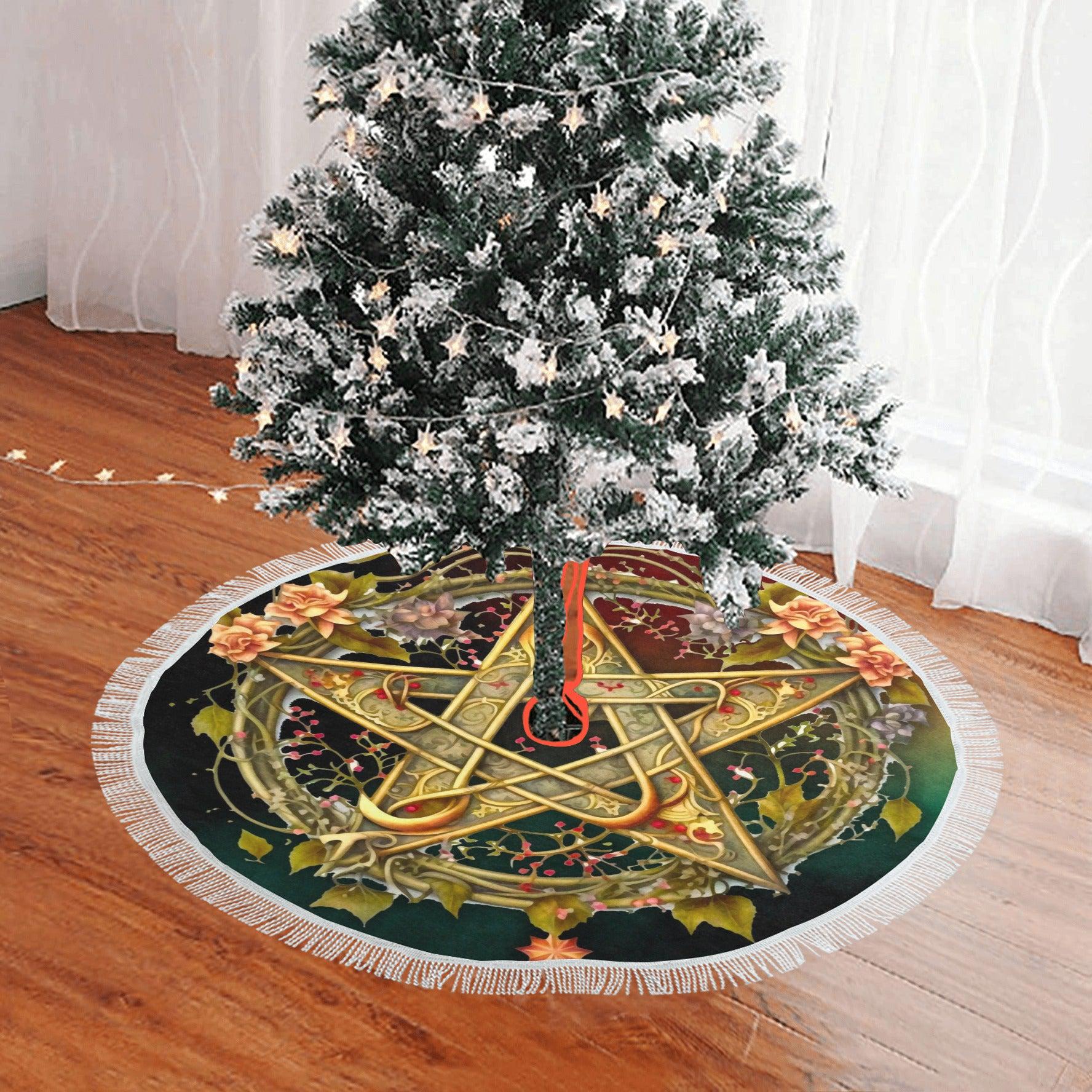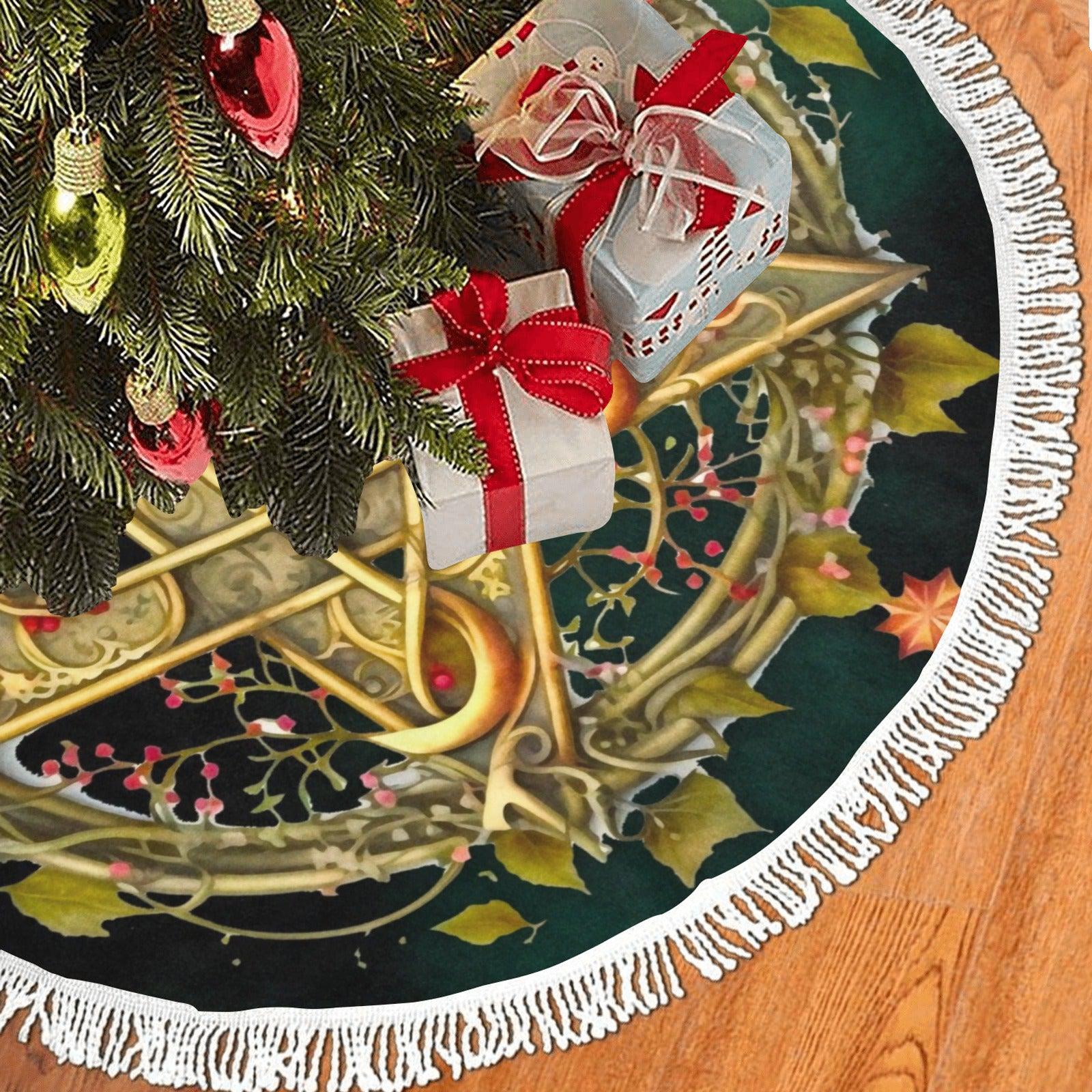 Wicca Pentagram Christmas Tree Skirt
Sale price
$49.99
Regular price
🎄 Cast a Spell on Your Christmas Tree with a Magical Skirt!  Spread mystical vibes this Yuletide with one of MoonChildWorld's enchanted evergreen accents.
🌙 Our Moon Phases Tree Skirt traces the lunar cycle around your tree's roots.
🔮The Wicca Tree Skirt twinkles with crystals, runes and sprigs of lights perfect for any winter solstice celebrations.
☄️For a Pagan flair, a Triple Moon Skirt summons the Goddess beneath spreading boughs.
🕯 A Pentagram design casts a protective circle under needled branches too!
🦇Even gothic lovers can appreciate the dark delights of a black cat or raven.
🌟Blessed Yule! 🧙‍♀️

• 100% polyester tricot fabric, thick and durable.
• Suitable for not only Christmas but also the whole winter.
• Velcro closure and center hole allows for easy installment and removal.
• One-side Printing. Approximate 48 inches in diameter, fringe included.
• Machine washable on cold cycle and drip dry.