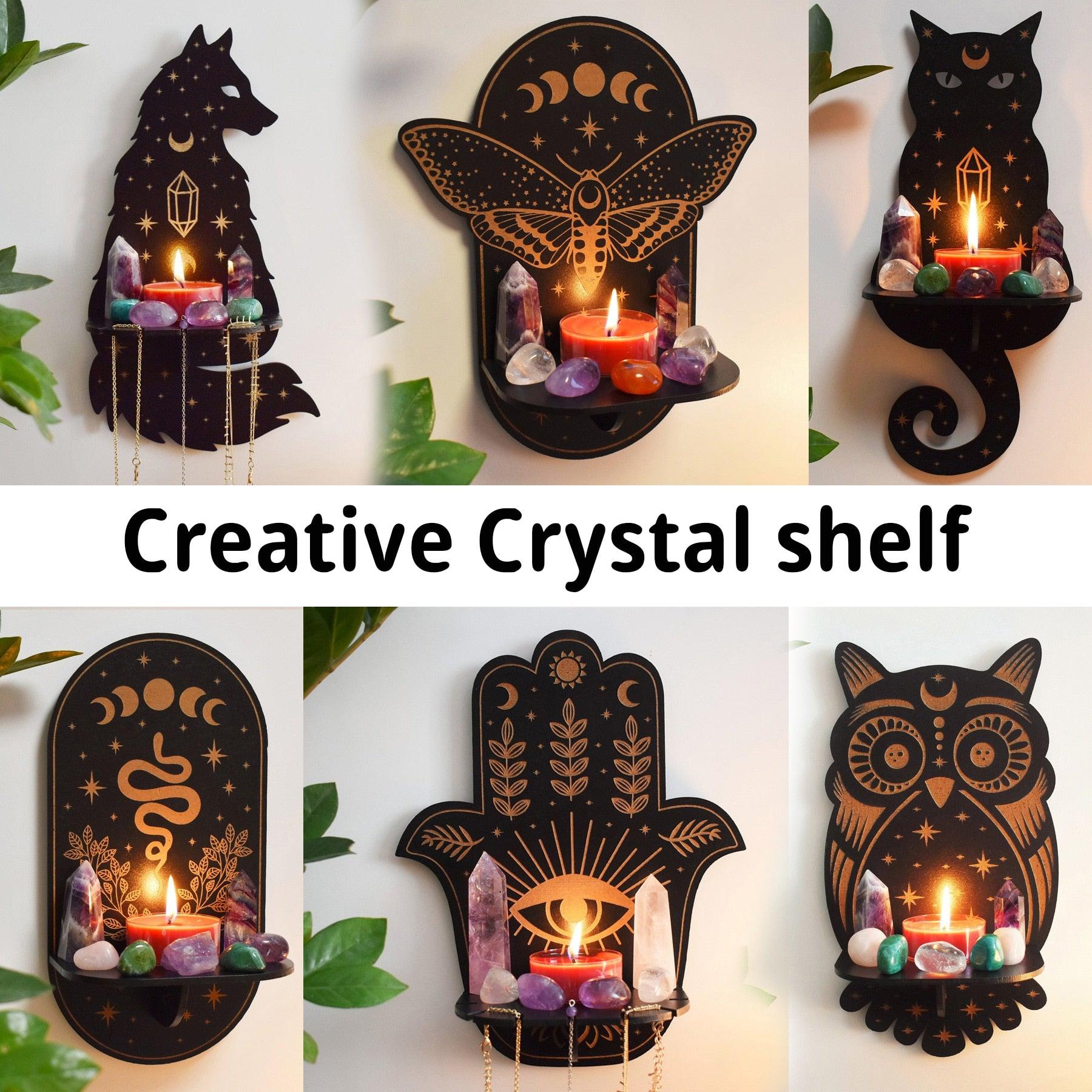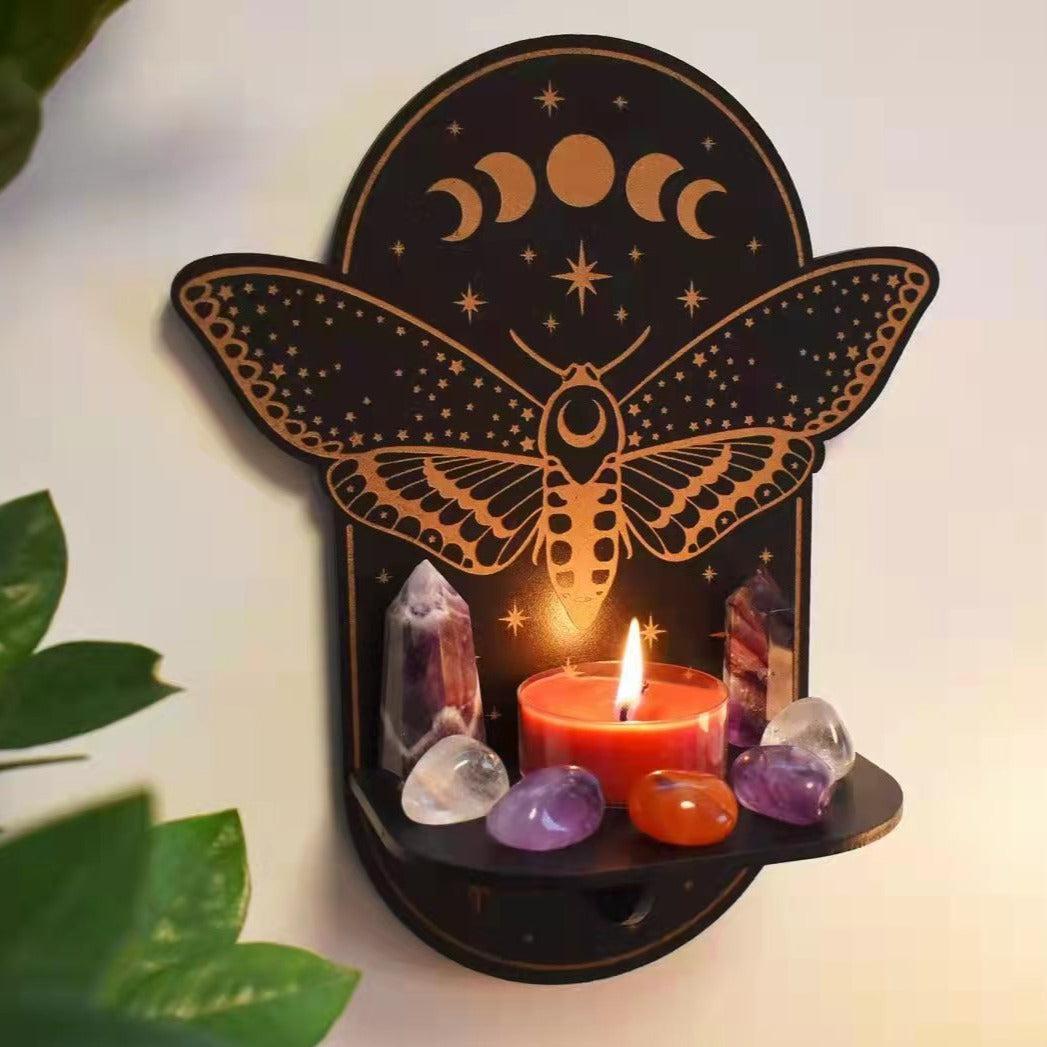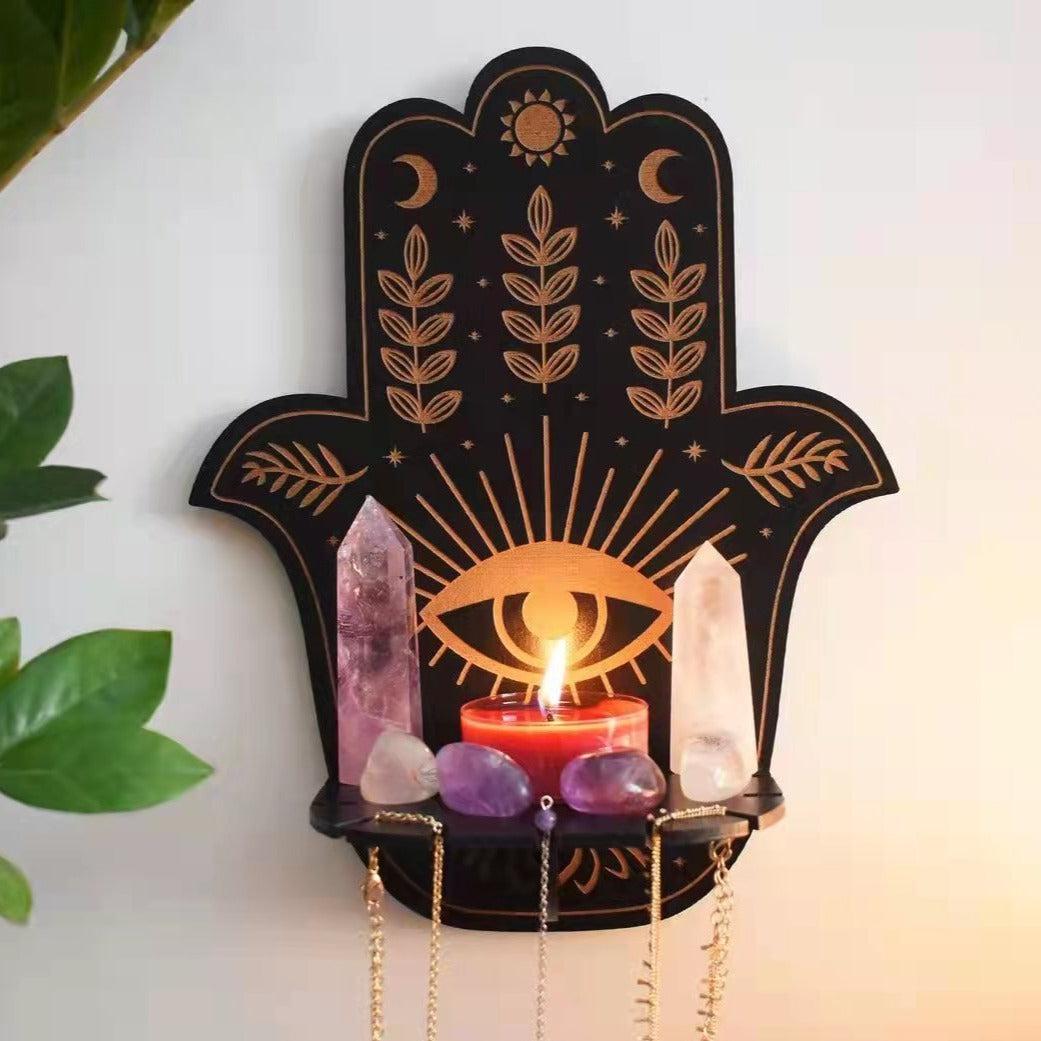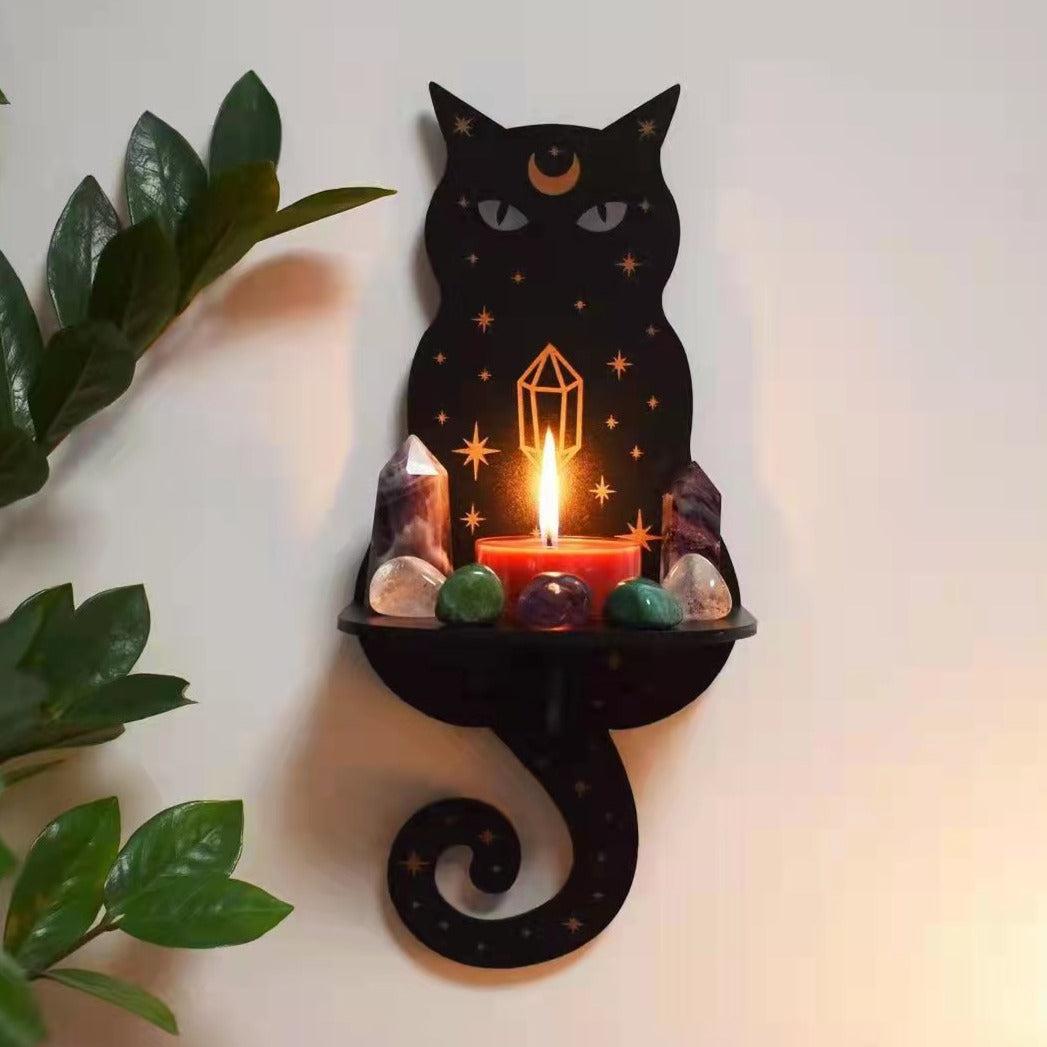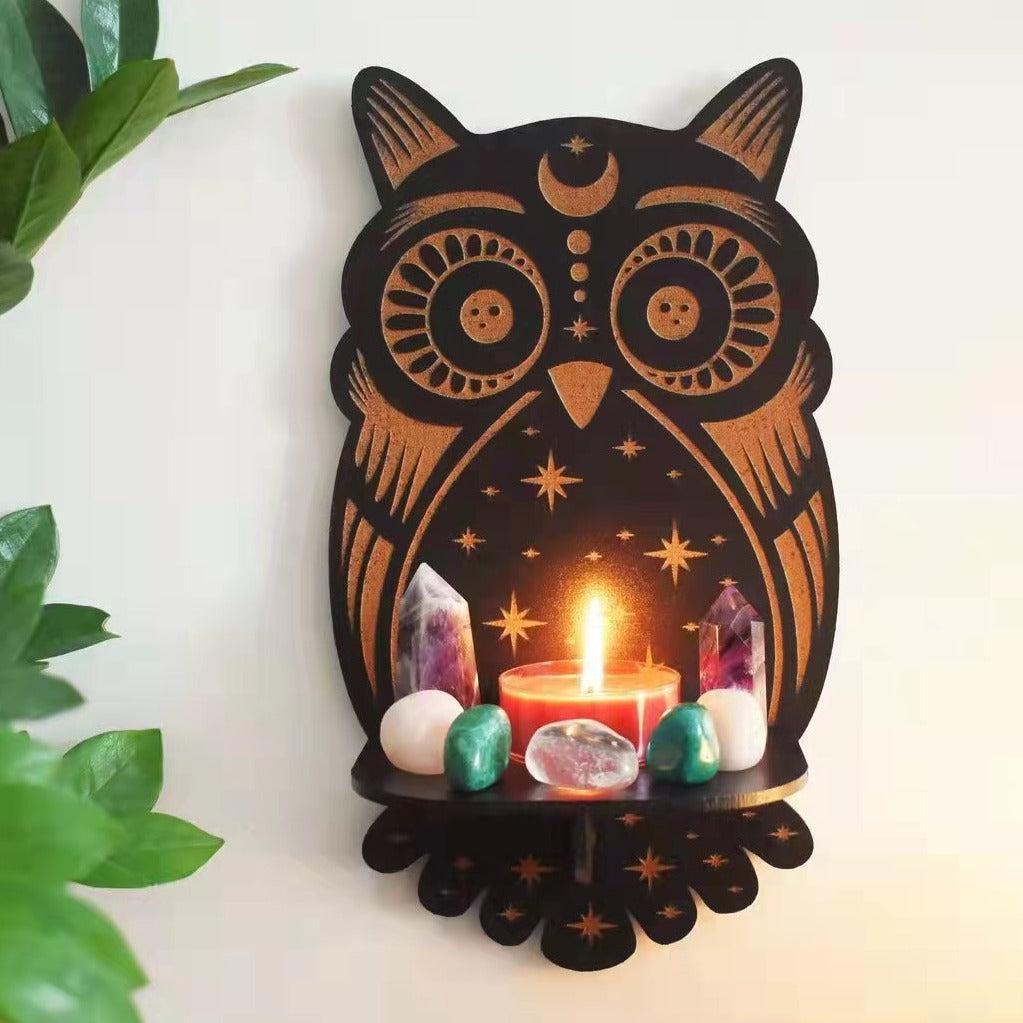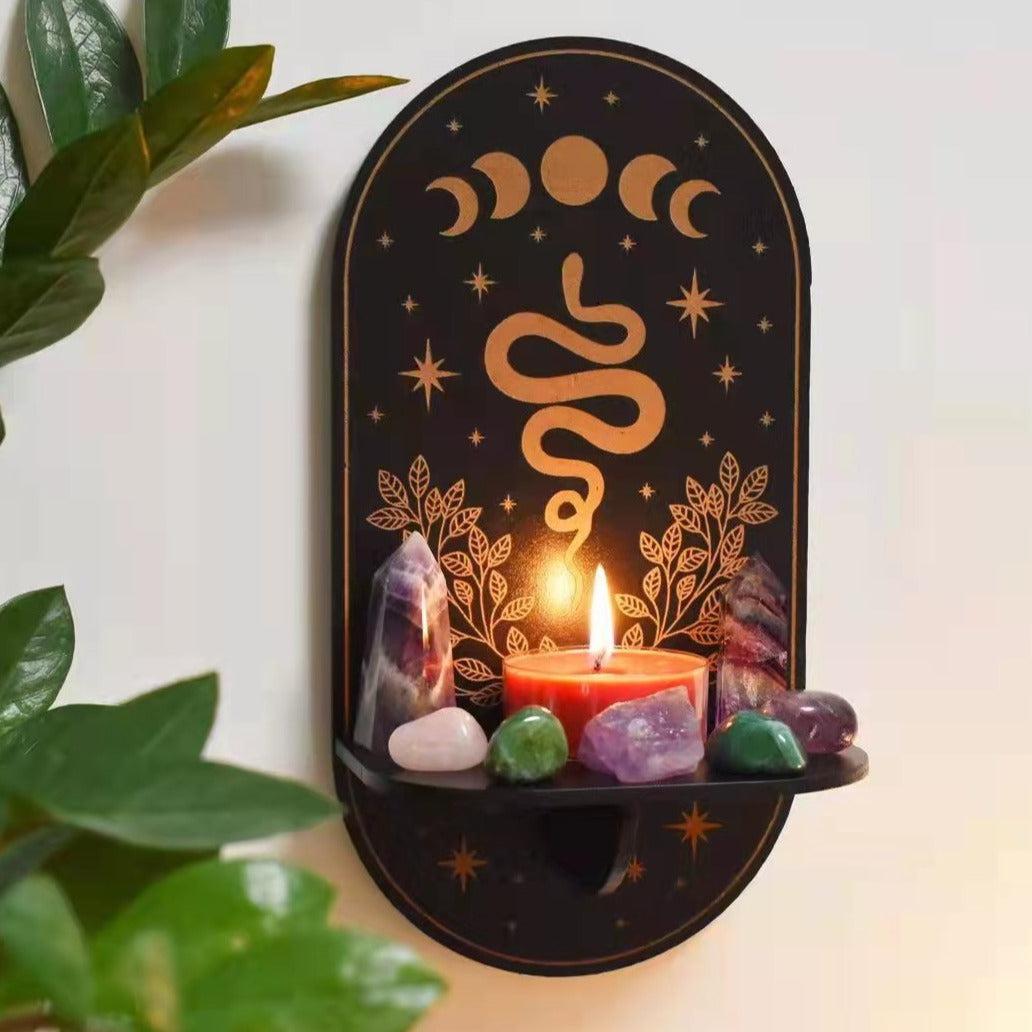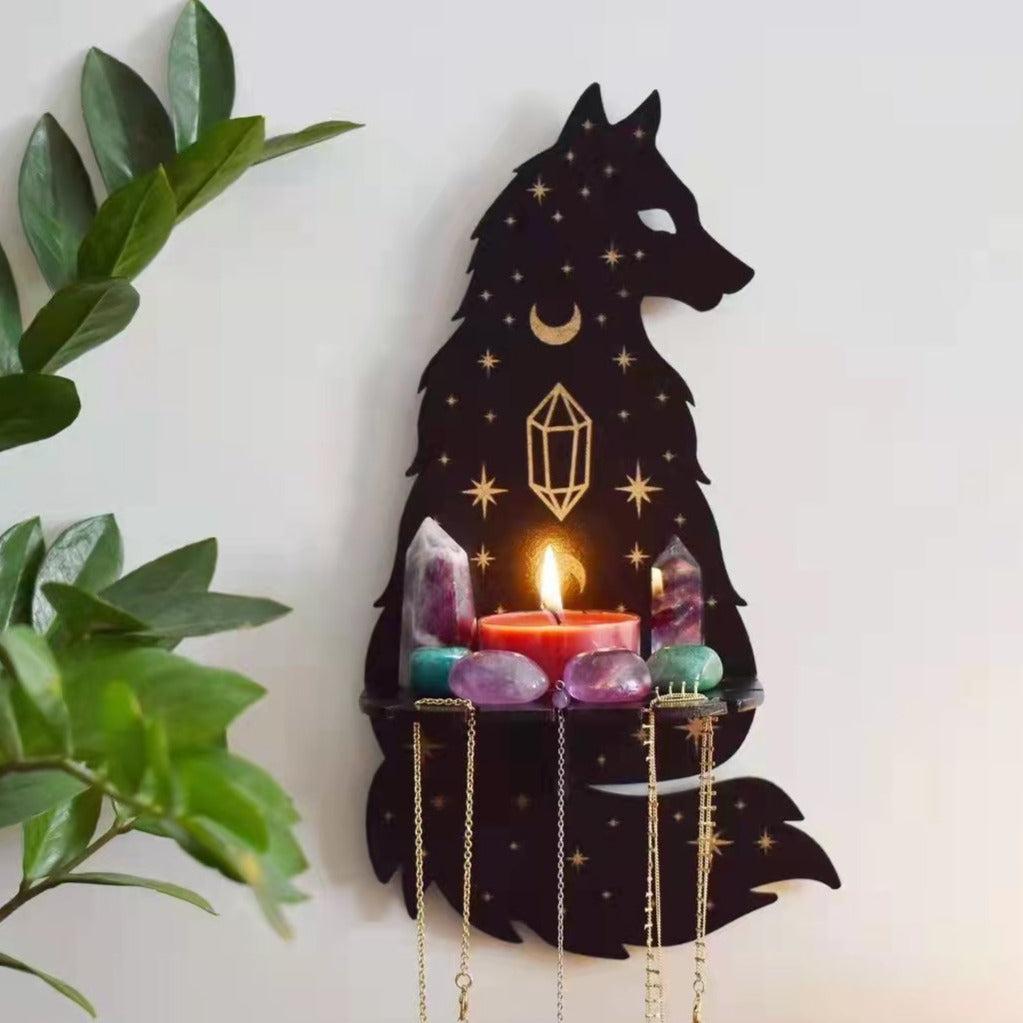 Sun Moon Luna Wolf Cat Witch Crystal Shelves Wooden Witch Wall Shelf
Sale price
$45.50
Regular price
$55.00
These shelf will be an eye-catching decor for your space.
The size is perfect for small crystals, candles, air plants, or any other treasures you would like to display.
Made out of MDF wood with delicate engraved floral snake, delicate engraved moth, moon phase and star design
Stained in blackwood color and finished with environmentally friendly varnish.
You can easily hang a shelf on your wall.
It has a hanger on the back for easy wall mounting and screws are included.
- Dimensions
Height - 12in
Width - 5.5in
Depth - 3.5in
Note: Decorations on the shelf are not included. Requires manual and simple installation!