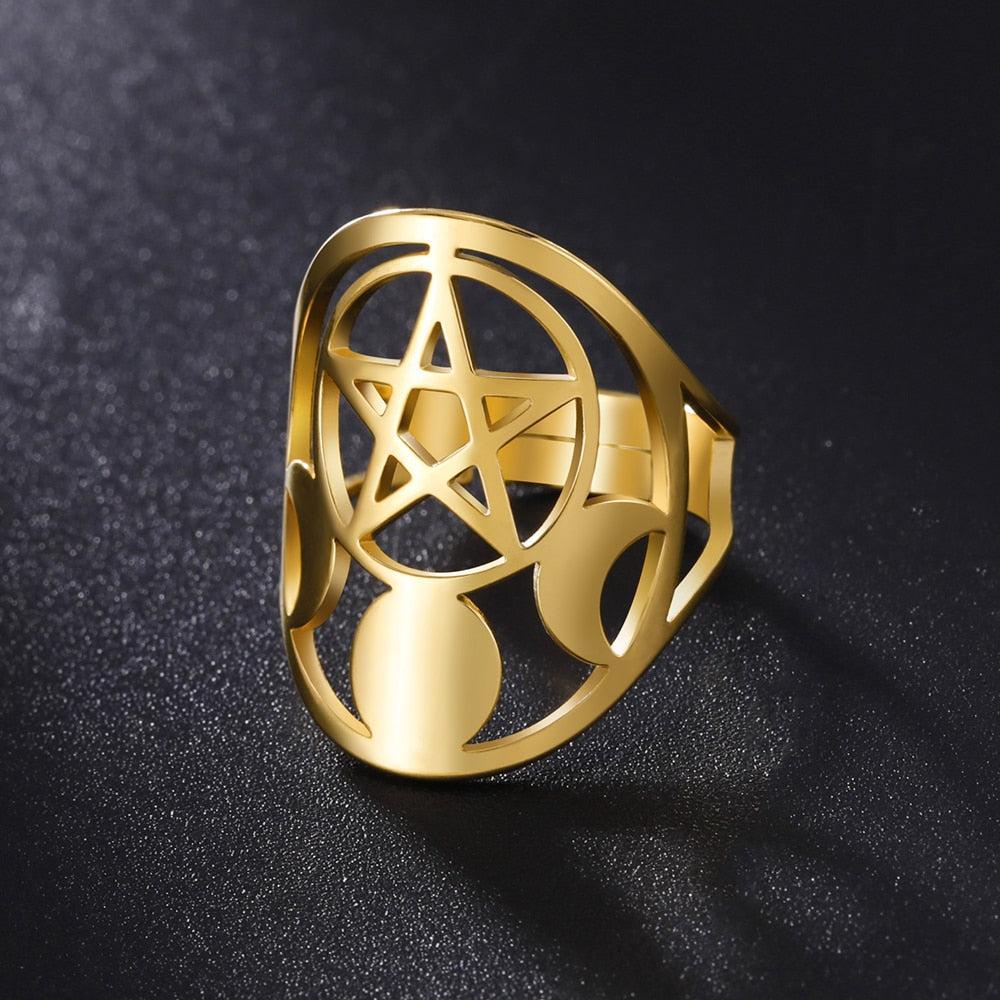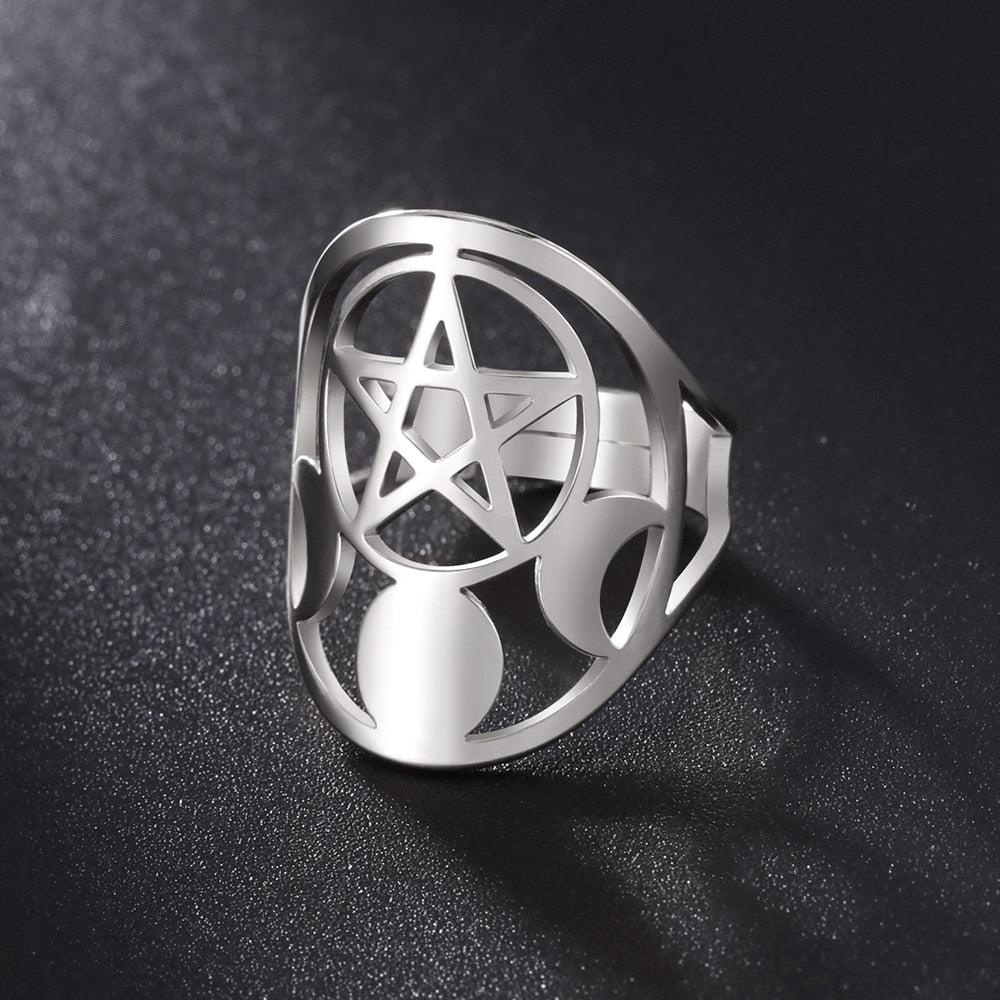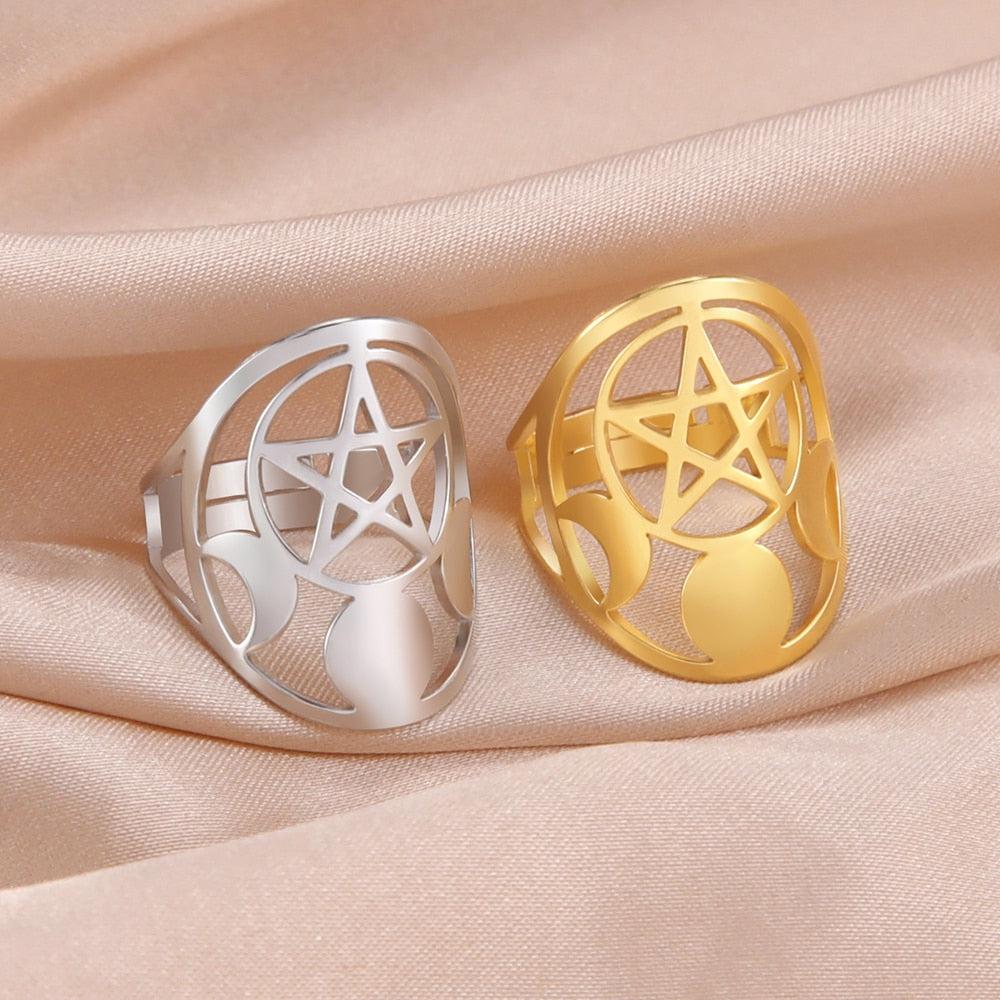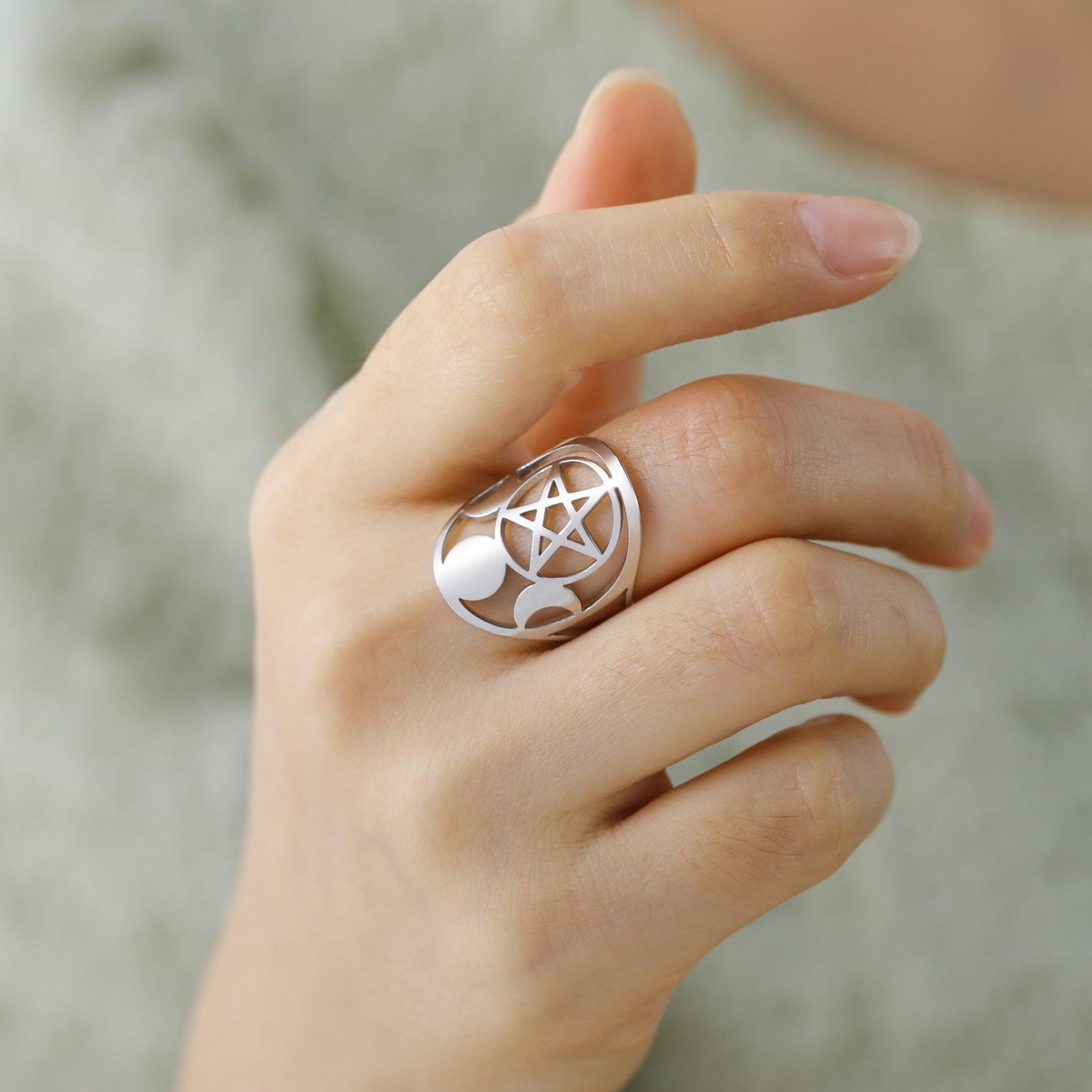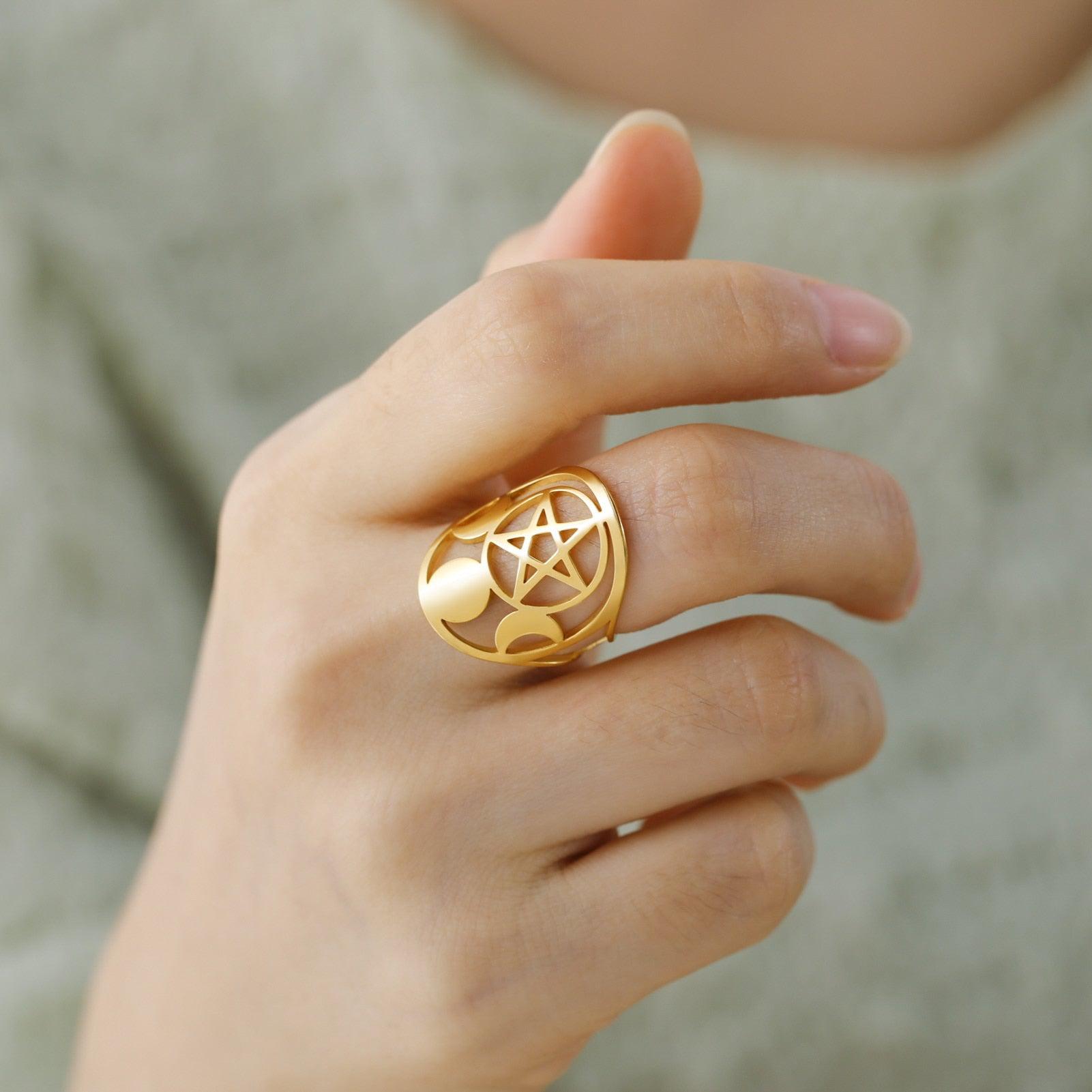 Pentagram Moon Ring Wicca Pagan Jewelry
Material : High-Grade 316L Stainless Steel 
Wide: 24.8mm, adjustable
Health certification does not contain harmful Elements such as Lead , etc.
It is non-deformable, hypoallergenic and never rust or corrode
High polished on the surface, smooth and comfortable to wear.

Jewelry Maintenance:

---Keep away from water, sweat and cosmetics;

---Do not wear it in shower, swim, sleep, sport and wash something;

---Do not exposed to air for a long time, put into sealed bag or box will be better;

---Please use soft cloth to clean and wear carefully, do not pull too hard or throw.