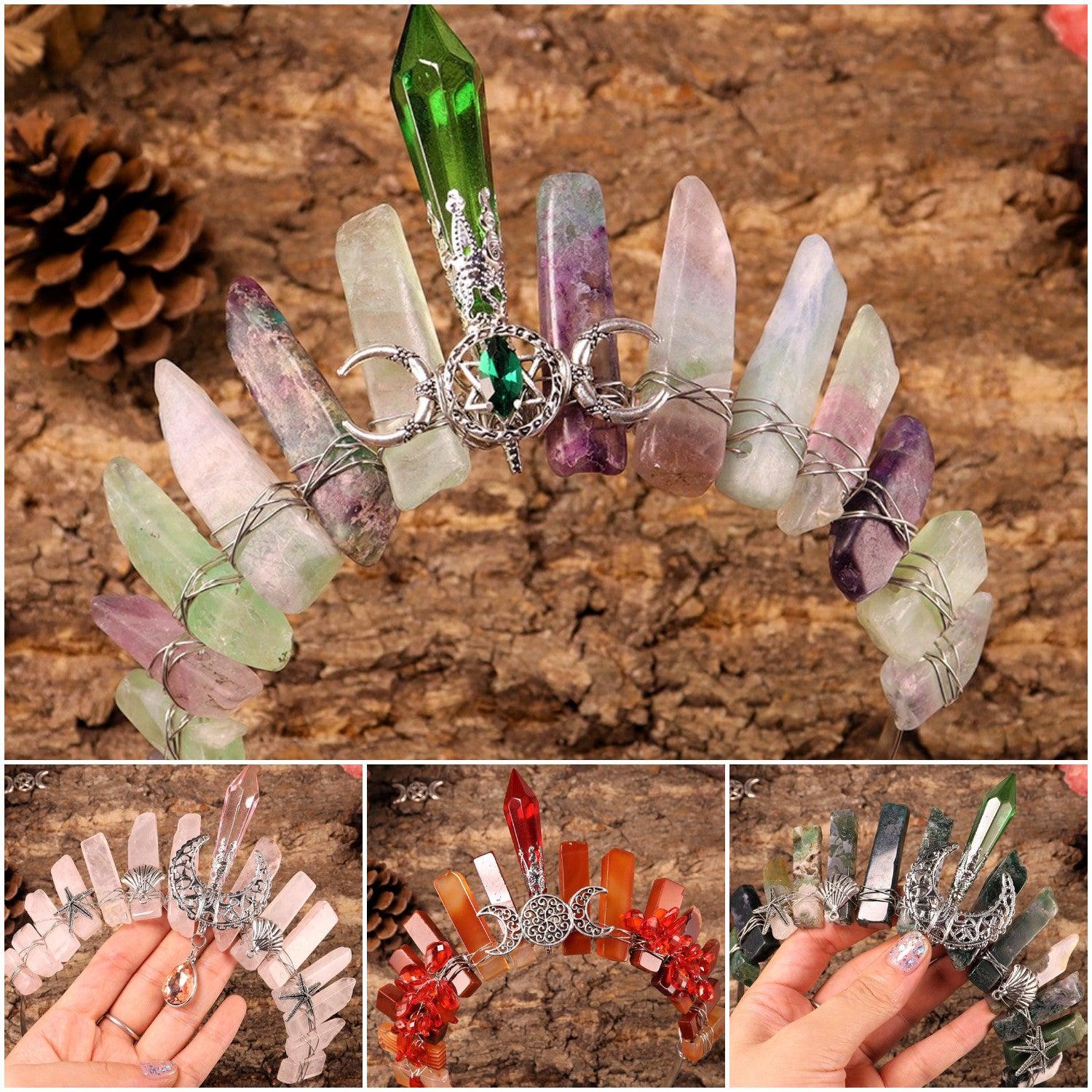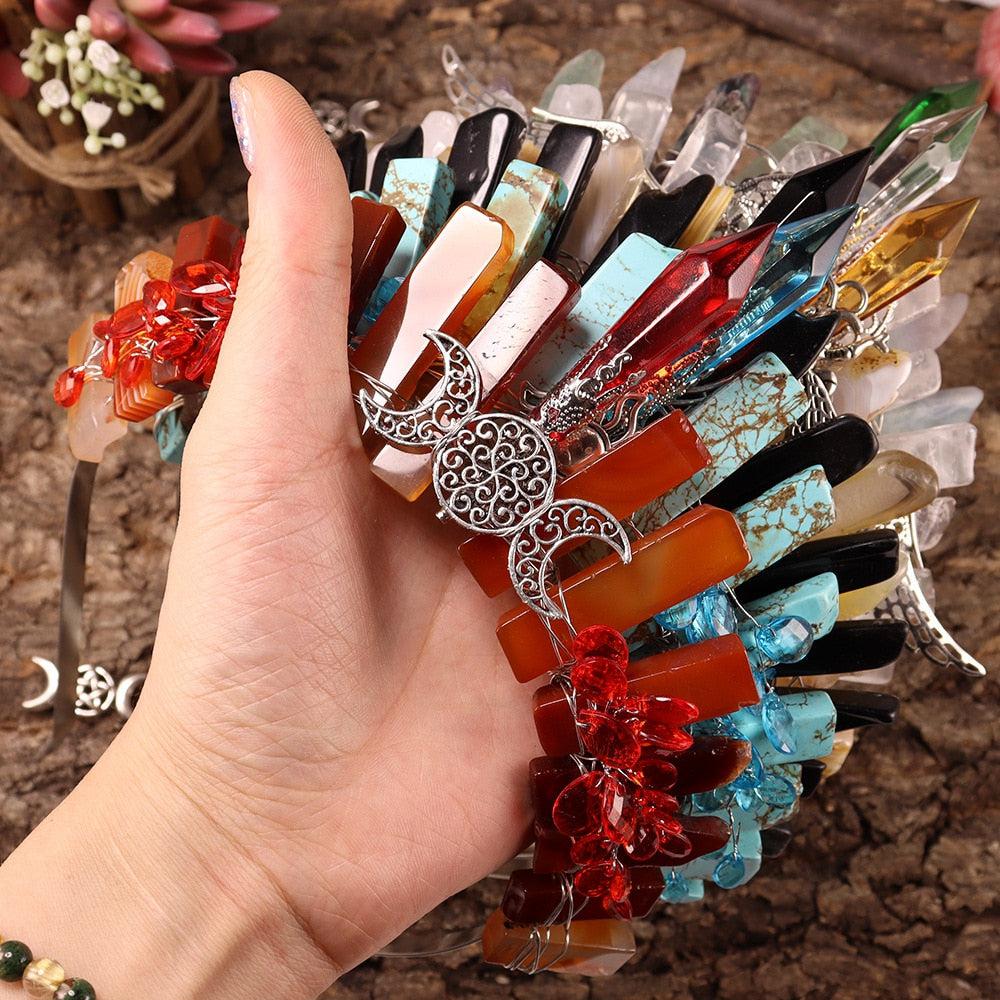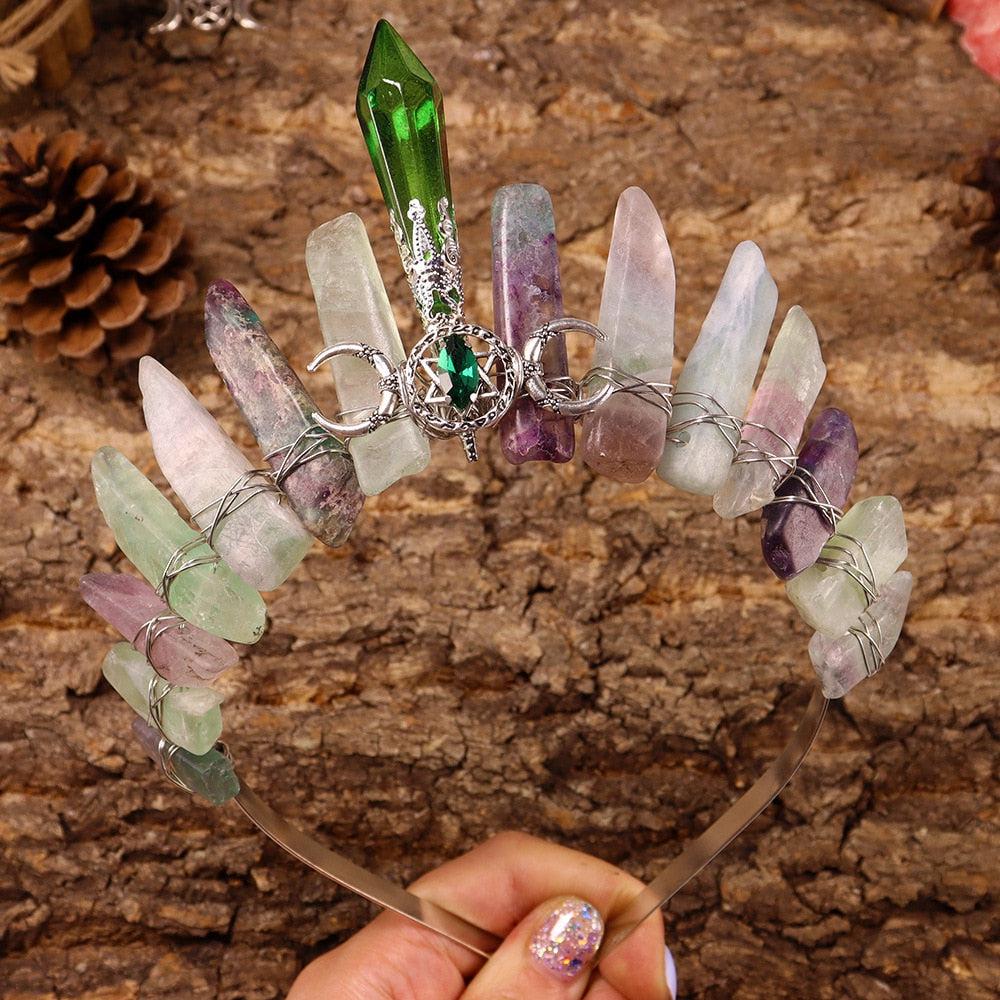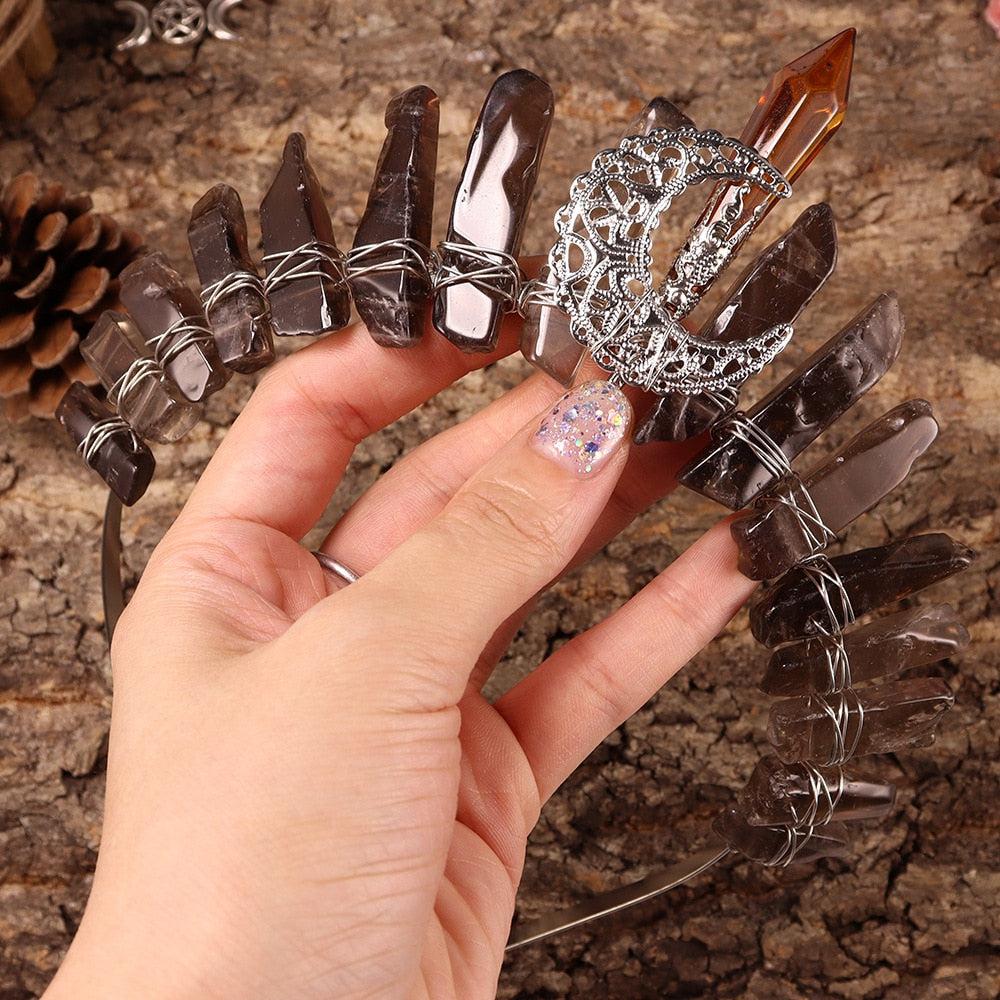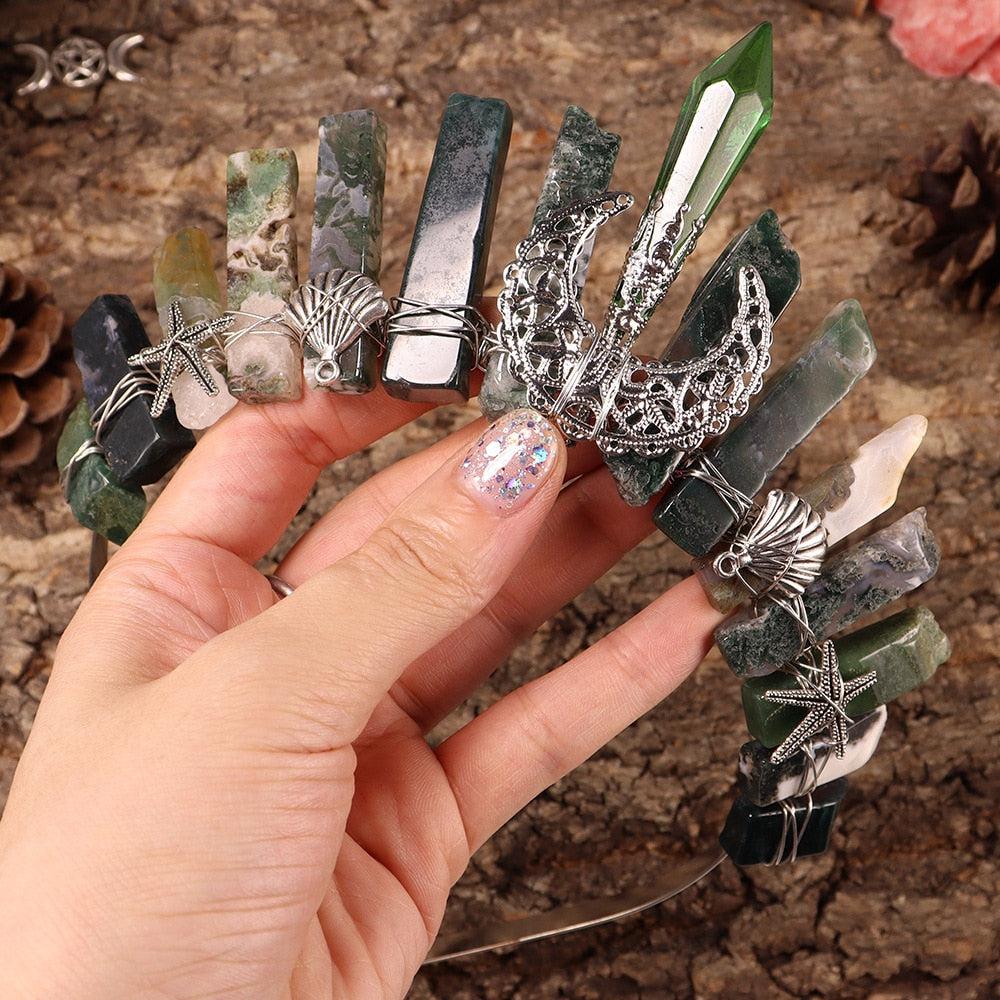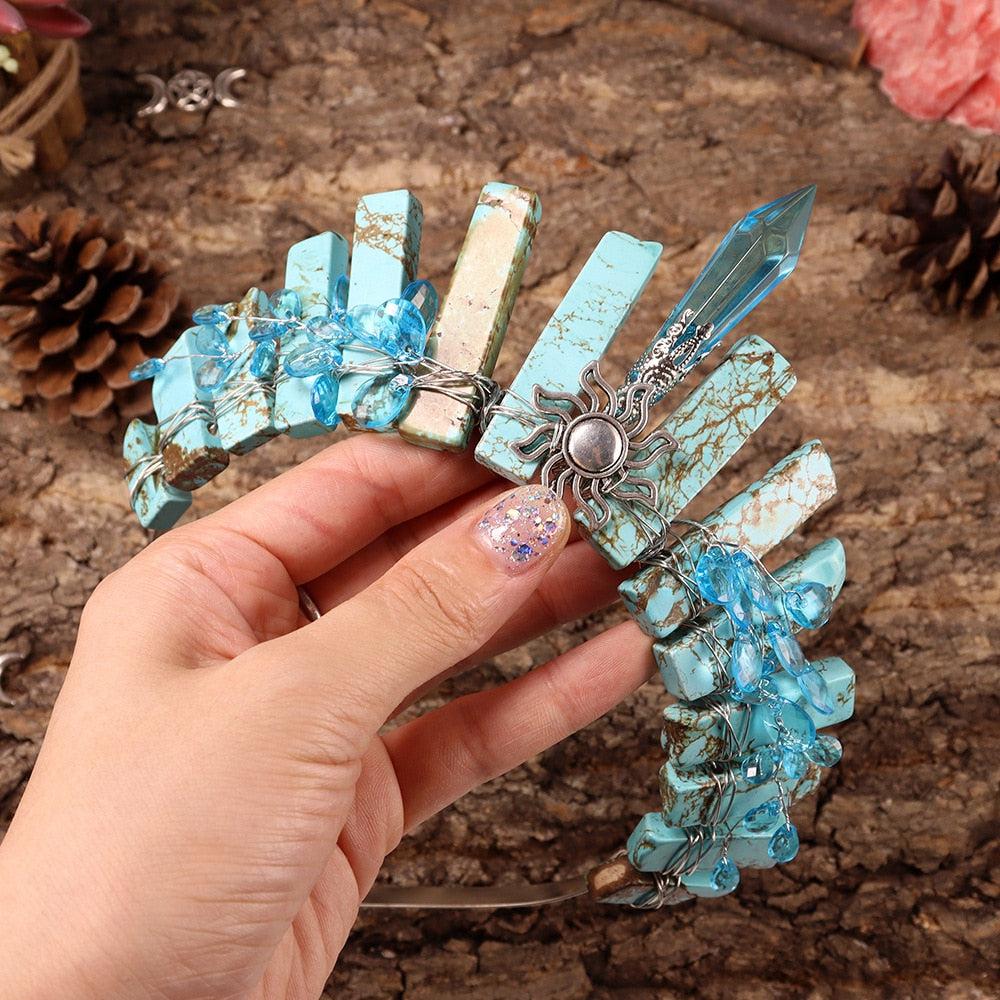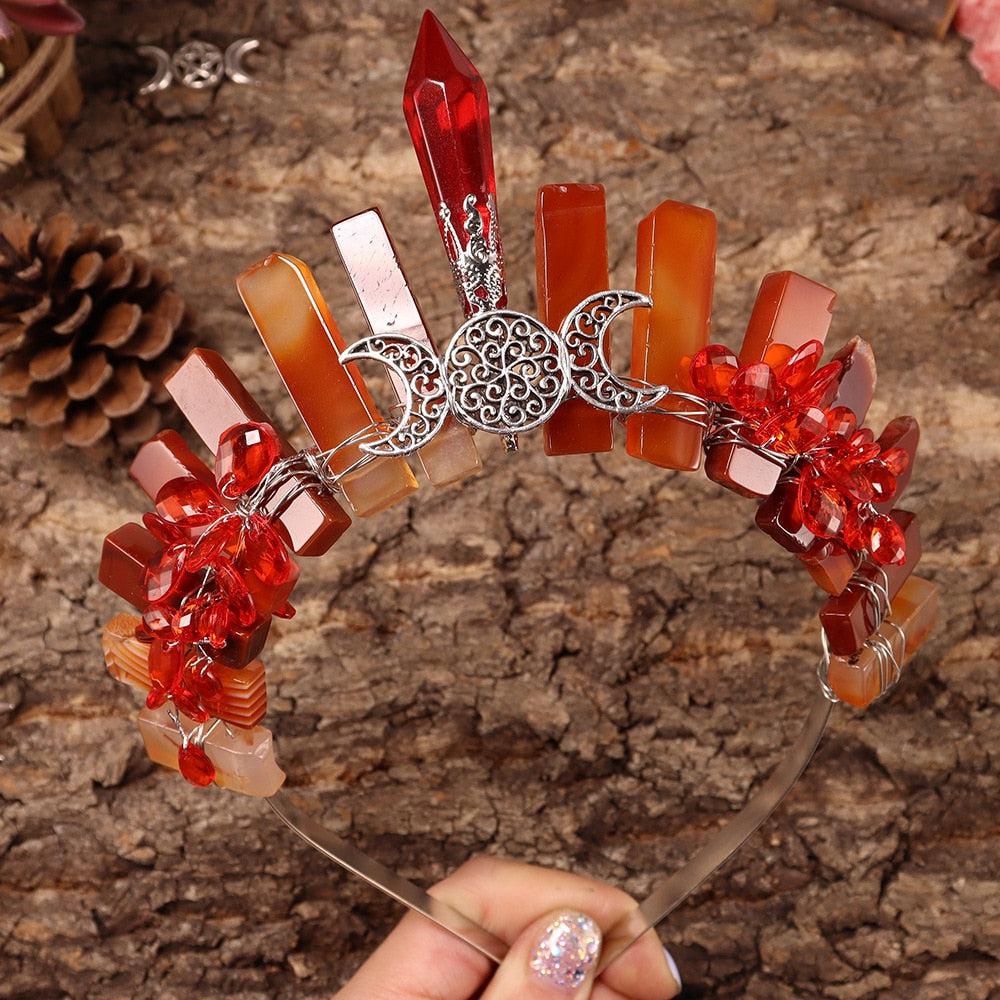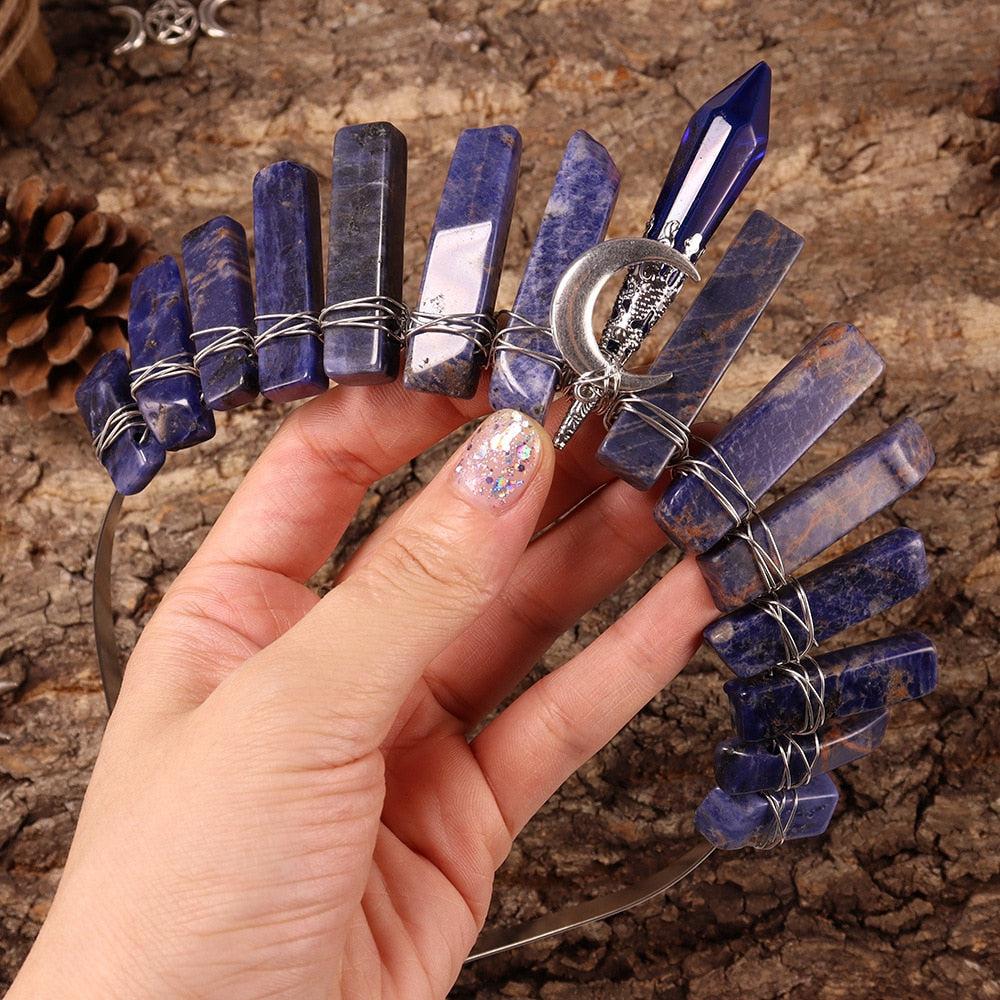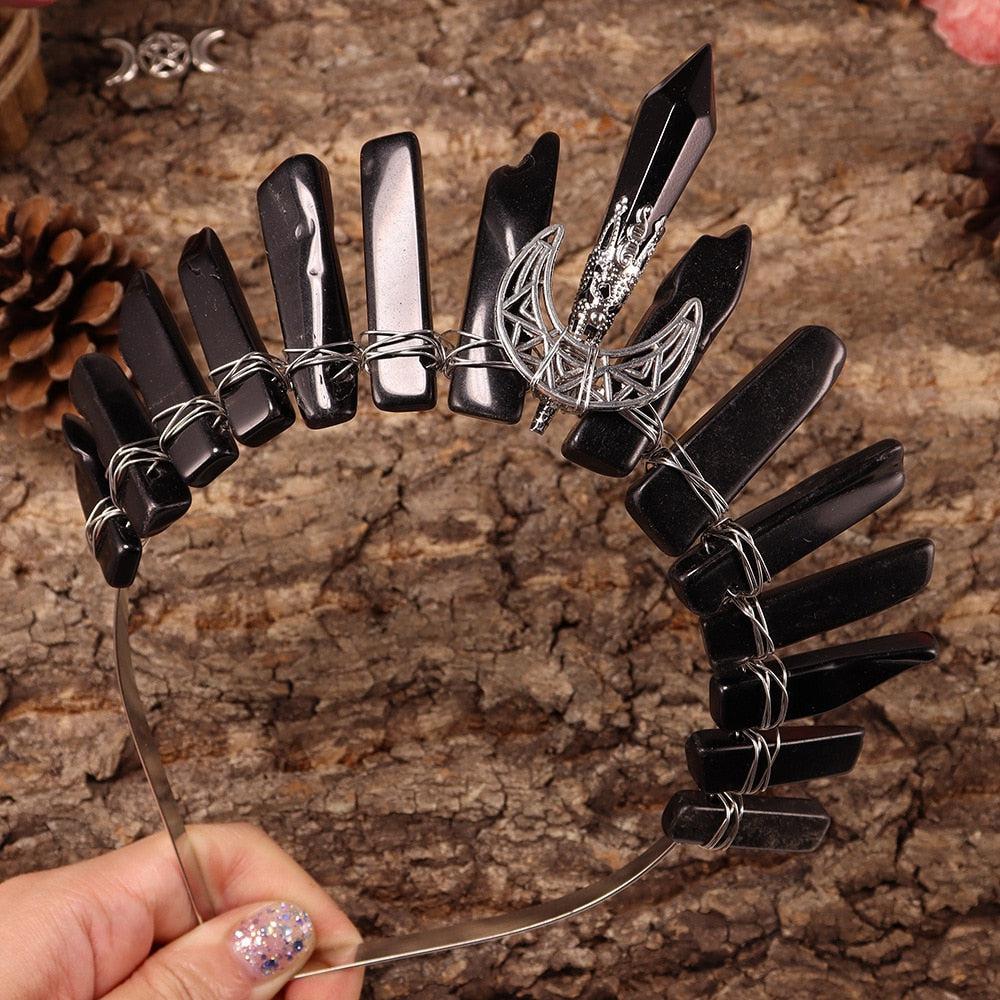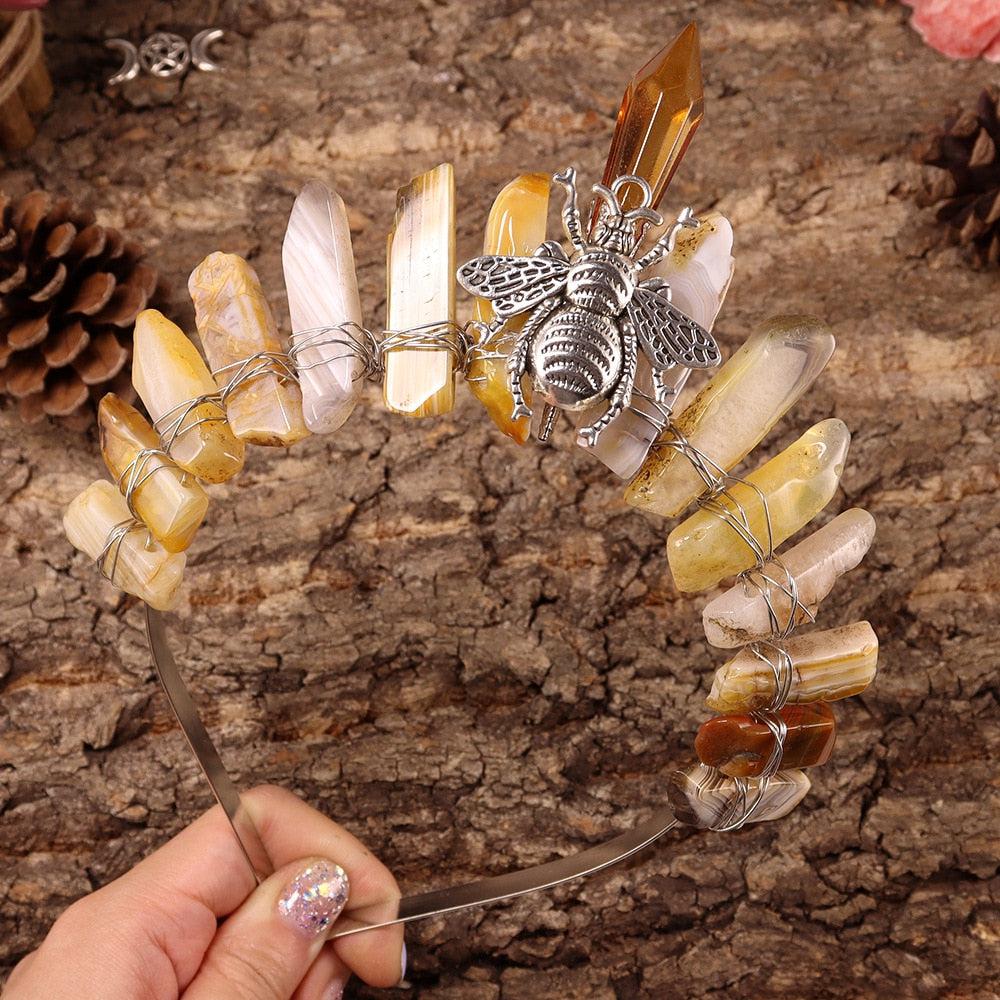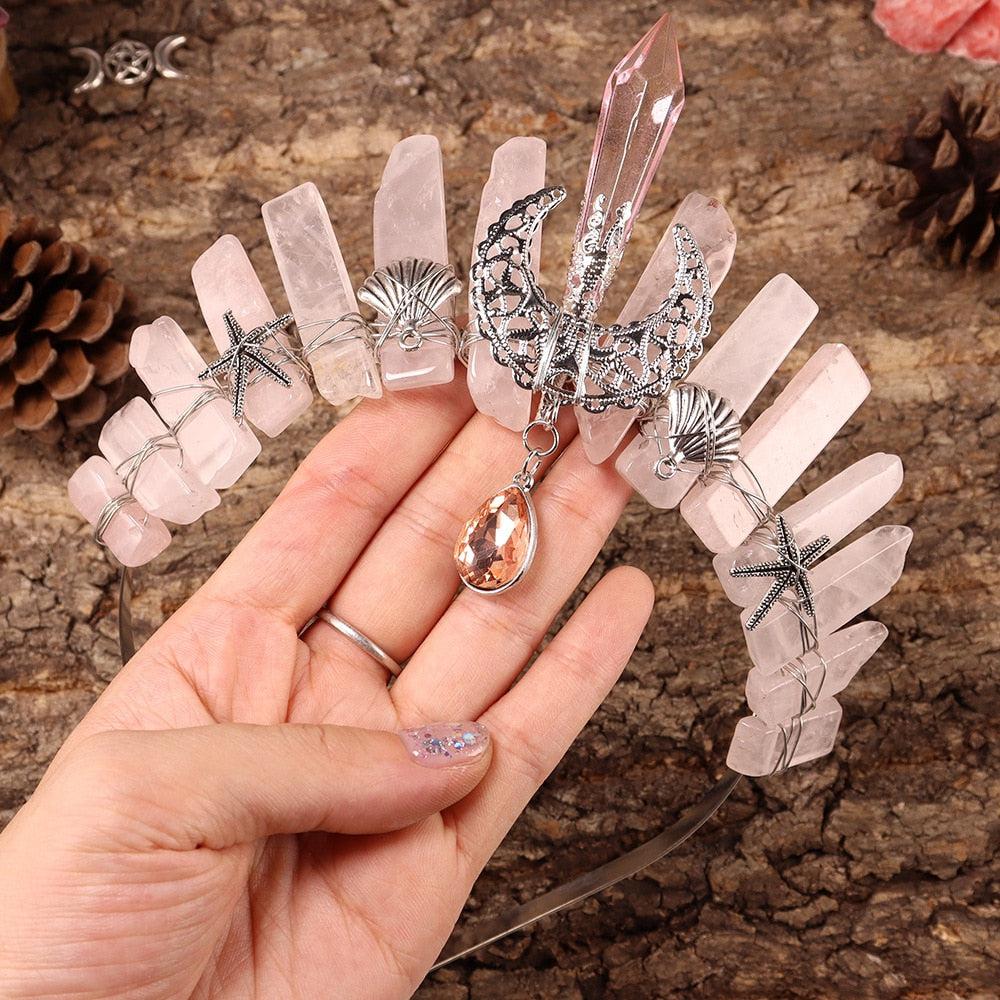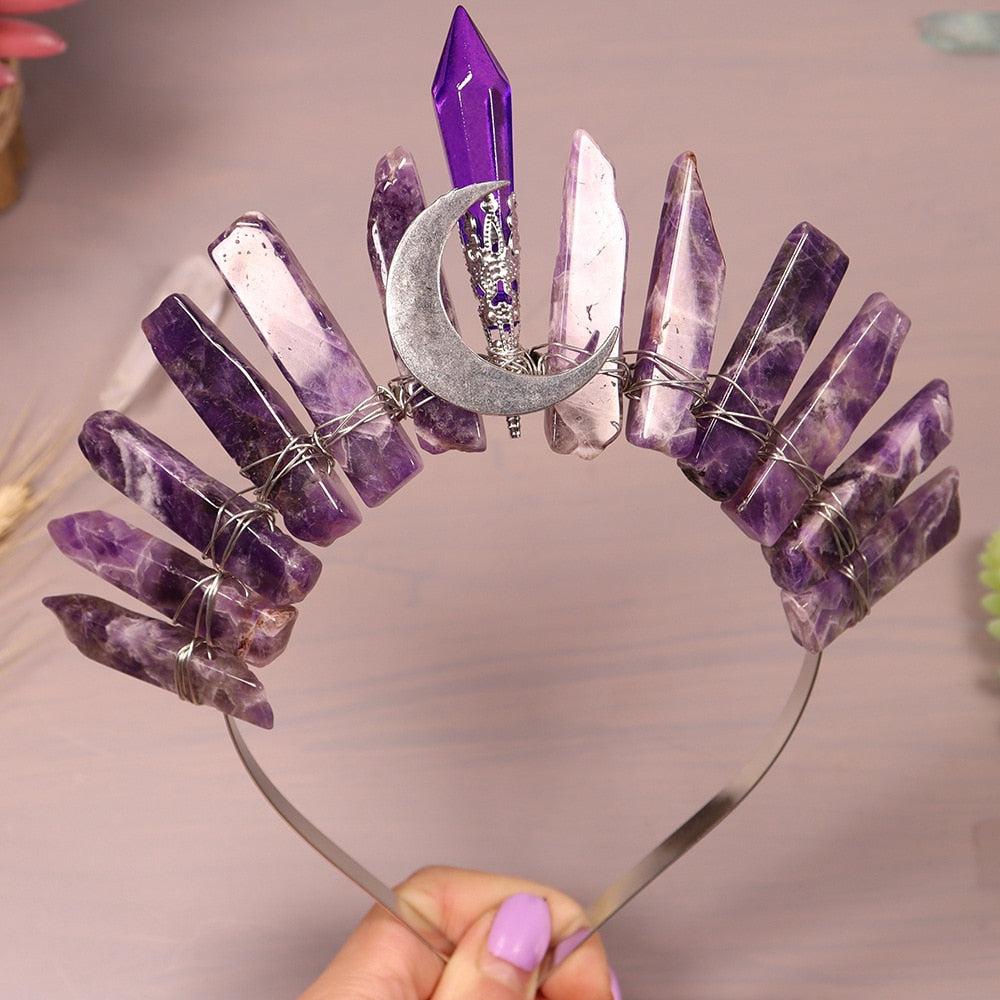 Natural Crystal Tiaras Crown Witchy Hair Accessories
Glimmering Natural Crystal Tiaras Crowns - Witchy Hair Accessories! Made from stainless steel headbands and real, natural stones - each one unique and dazzling. Not synthetically produced, each crystal is formed naturally with possible cracks and faults, electroplated for an extra splash of color. We select only the most beautiful crystals to make our hairbands, ensuring an exquisite, unique design with top-notch quality 💎.

The crystal's bewitching color is electroplated, adding an extra hint of magic. 🔮 Find your own special piece - with the highest quality and stunning design, we're sure you'll be delighted!