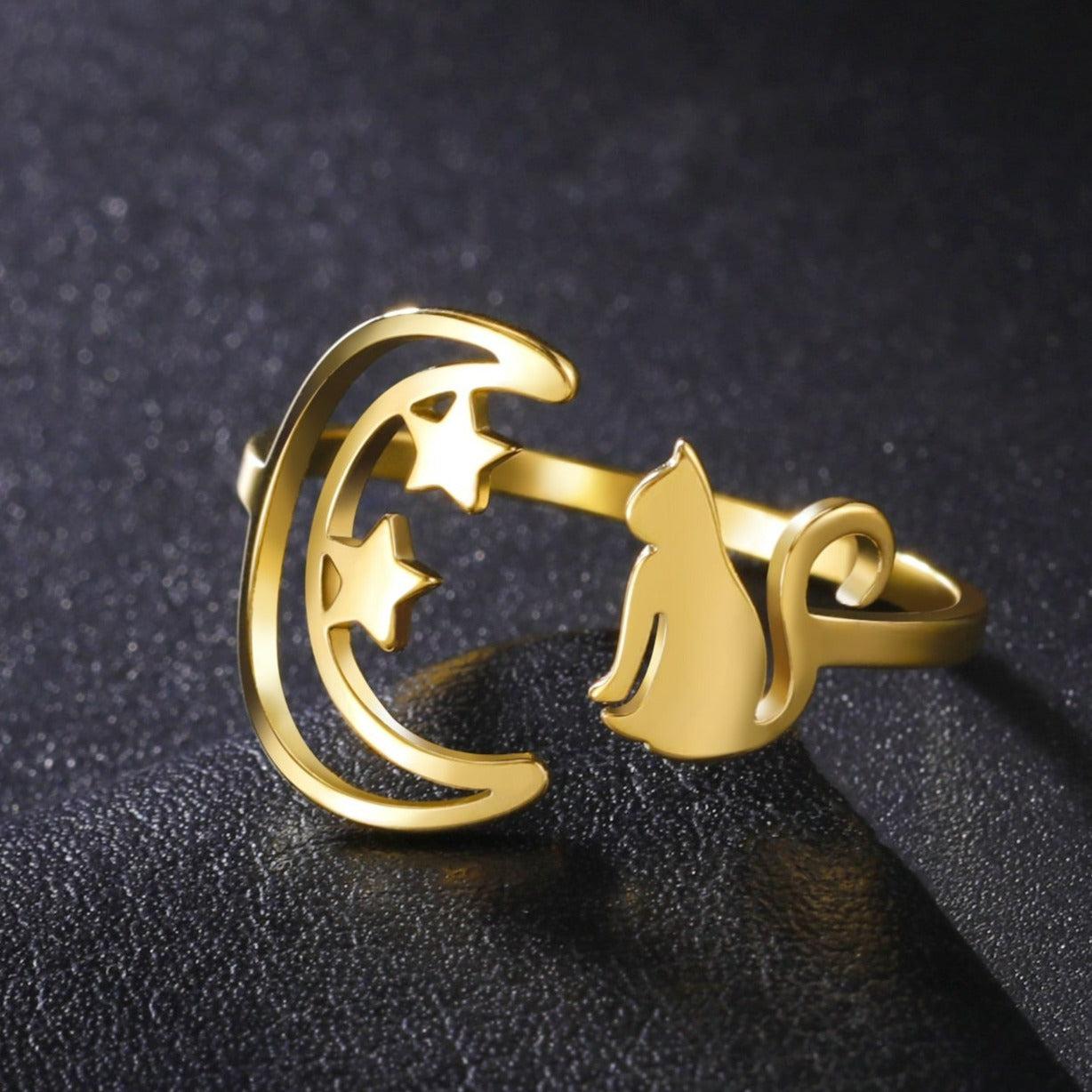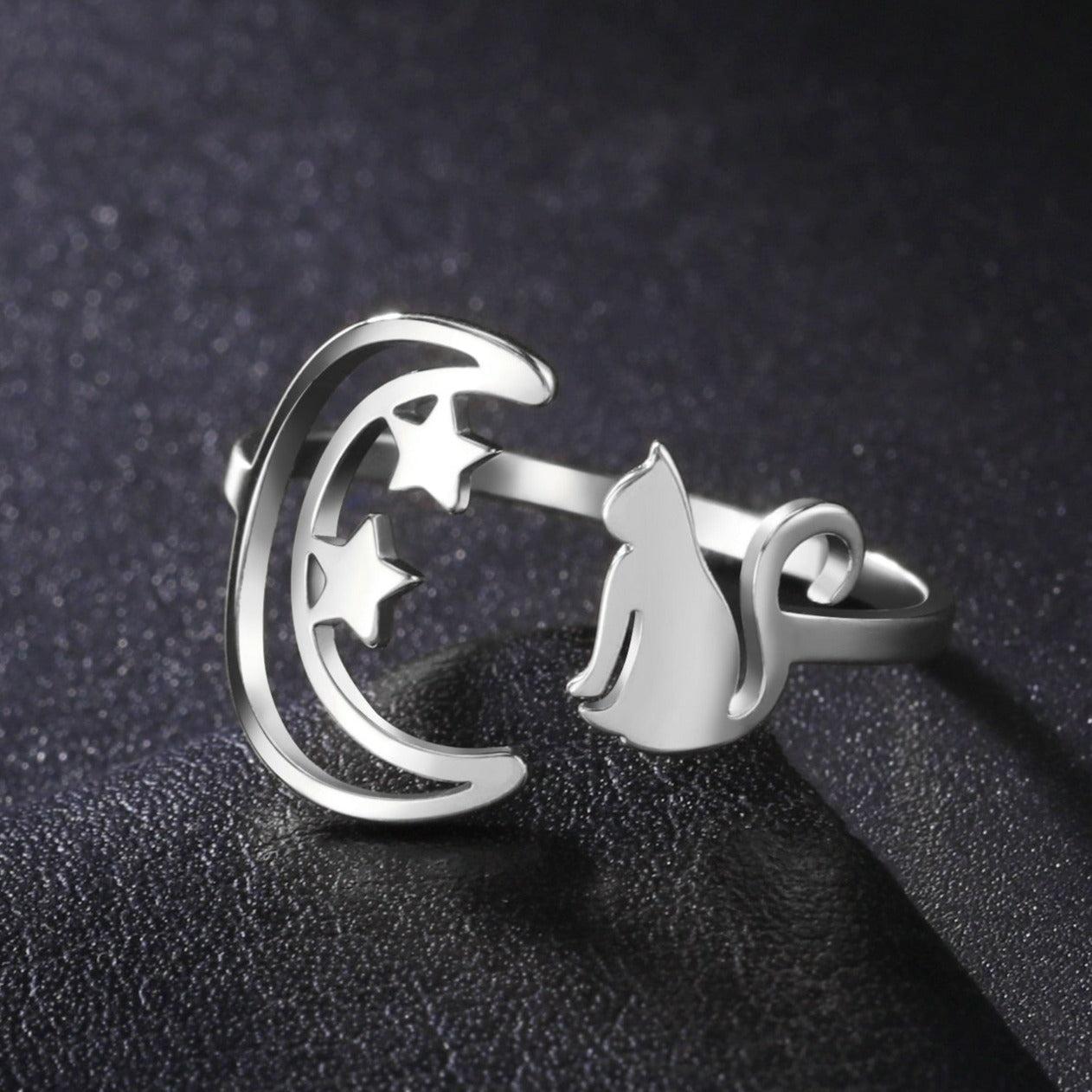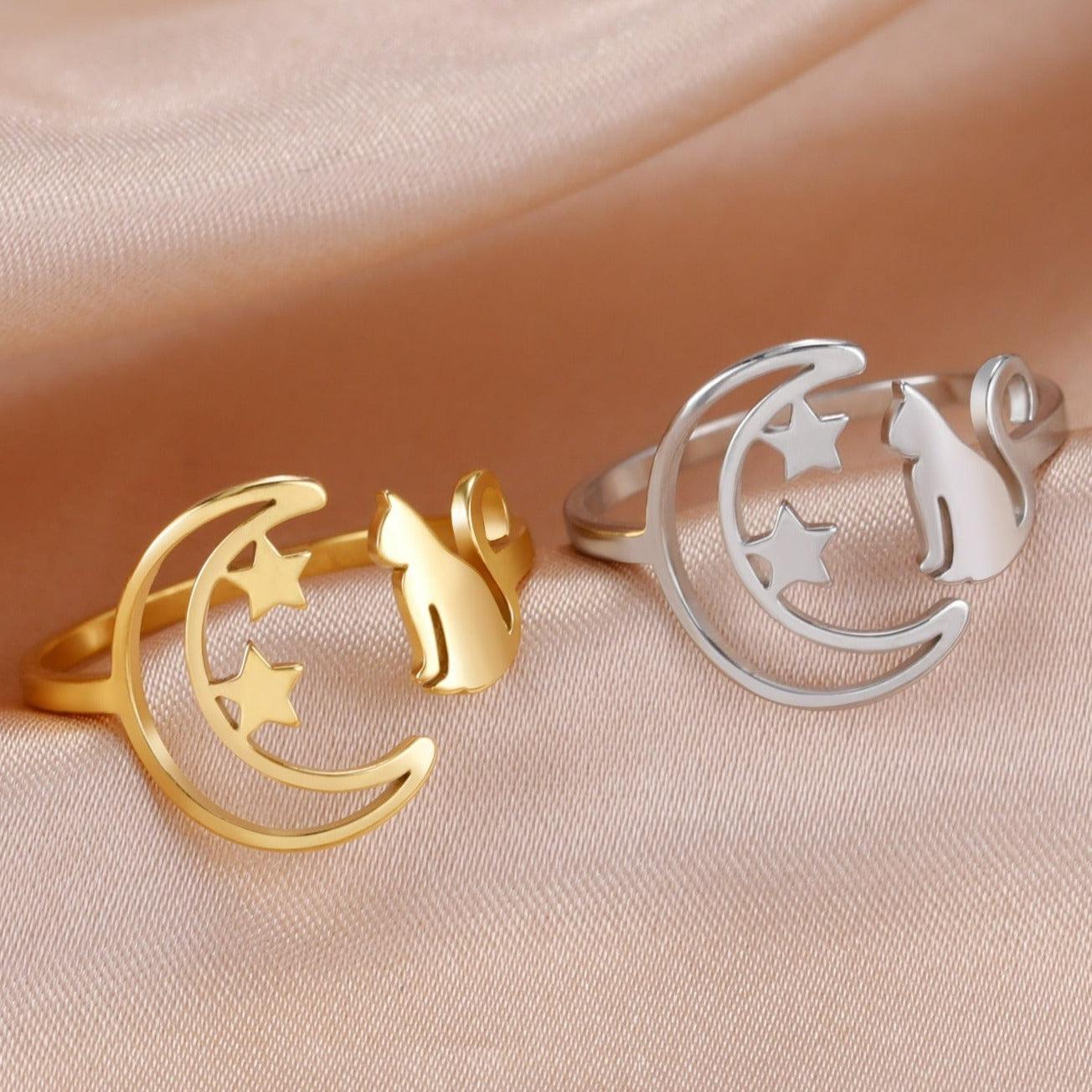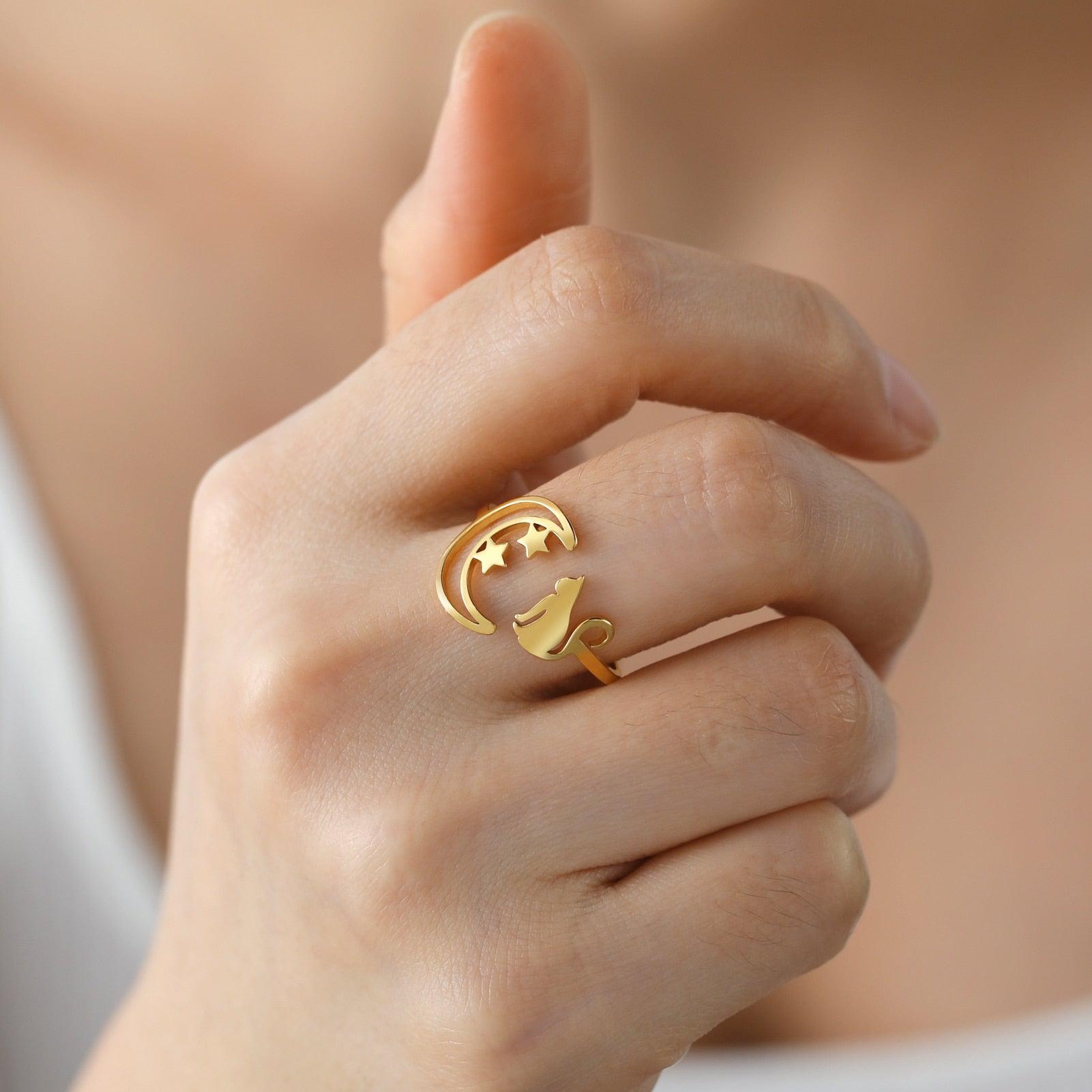 Crescent Moon Cat Witchy Ring
Crescent Moon Cat Witchy Ring is crafted from stainless steel with an unbelievable steel and gold color. Carefully designed to be rust-proof, hypoallergenic, and resist acid and alkali, it won't lose shape or color easily!
To retain its magical shine, don't wear it while bathing, sleeping, or working out and avoid contact with water, sweat, and cosmetics. When not in use, store it in a sealed bag or box to make sure this captivating beauty stays forever enigmatic! To add extra luster, gently polish it with a soft cloth.